Report: Engineer spent just 26 seconds investigating smoke at Ponte Vedra condo | News
Title (Max 100 Characters)
Report: Engineer spent just 26 seconds investigating smoke at Ponte Vedra condo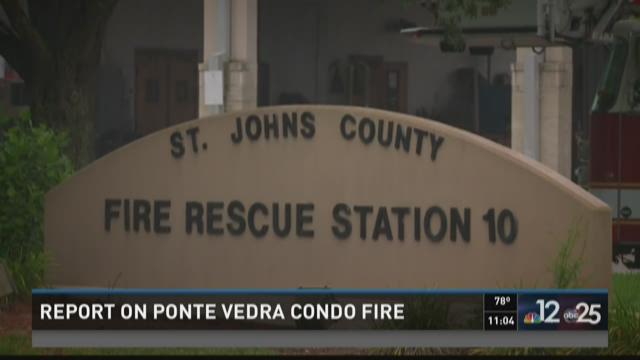 PONTE VEDRA BEACH, Fla. -- St. Johns County Fire Rescue has fired one of its emergency dispatchers and a firefighter has resigned in the wake of an internal investigation fueled by a fire that ripped through a Ponte Vedra condo complex.
The July 13 fire, which destroyed at least 20 units and caused an estimated $2.5 million in damage, came under scrutiny following the release of a series of 911 calls, including one made more than an hour before crews responded.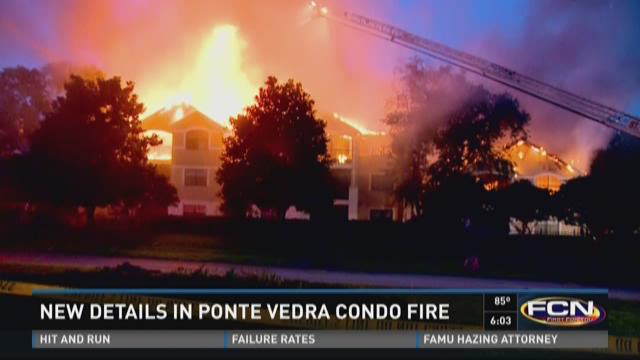 Communications officer Lona Williams, who declined to send a second crew after the first one found no sign of flames, was fired as a result of the investigation, according to a report just released Thursday by St. Johns County Fire Rescue. Engineer Alton Robey, who spent just 26 seconds looking into reports of smoke, also resigned.
From the initial call, Williams entered information into the CAD that said the caller, Laura Griffin, said she was outside and smelled a strong odor coming from the back of the building where she was. Although this information was in the CAD, Williams did not relay this information to Engine 10 when the unit responded to the fire initially.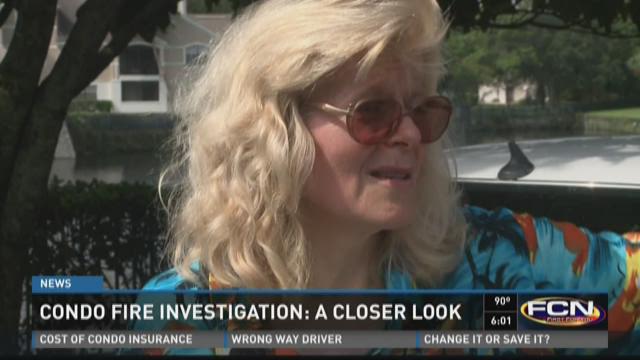 Engine 10 never told dispatch when it got to the scene but did tell dispatch when it returned to the station. The time between the initial call out for Engine 10 to respond to the fire and the time when Engine 10 told dispatch it was back at the station was 7 minutes.
Dispatchers fielded several calls from people both inside and outside the Belleza Condos that went up in flames early that morning, including three calls placed by Griffin, the first of which came about an hour before firefighters arrived to fight the flames engulfing the complex.
First Coast News spoke with Robey two weeks ago, who declined to be interviewed on camera, but said what happened at the complex was "out of my control." Robey suggested departmental politics were at play in the ensuing internal investigation.
A personnel file for Robey reviewed by First Coast News includes several accolades and generally positive work evaluations. It also includes four disciplinary memos dating back almost a decade, including one in 2009 for sleeping on the job and a 2013 report of unbecoming conduct. In that incident, he reportedly became "unnecessarily irritable, sarcastic and argumentative" with a patient's father in a 911 call-out, embarrassing his coworkers.
Robey did not return calls for comment Thursday.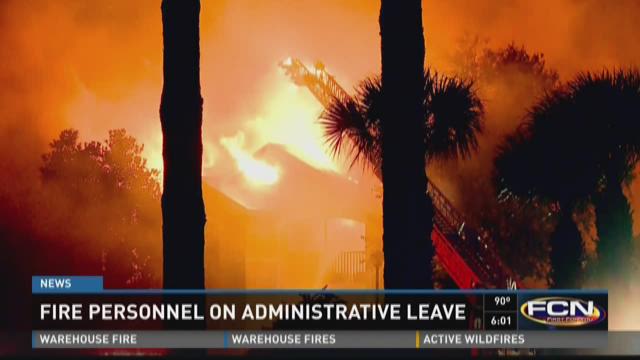 In the first call about 4:05 a.m., Griffin told dispatchers she smelled smoke outside of her apartment and implored them to send firefighters to investigate.
About 4:22 a.m., Griffin called again -- this time, dispatchers told her that firefighters had checked it out and found nothing at the complex.
The third call, which came in about 4:51 a.m., cut out seconds in as Griffin let dispatchers overhear fire alarms wailing at the complex.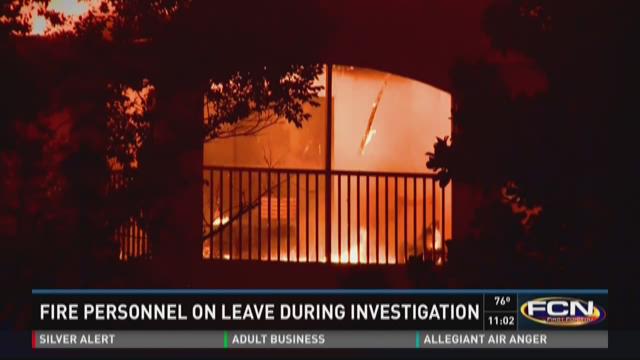 "I'm just so sad that all those people had to lose their possessions," Griffin told First Coast News. "I think if they came out when I first called at 4 o'clock they might have been able to save that building. That's what makes me unhappy."
The current estimates for the damage at the complex stands at $2.5 million, according to the State Fire Marshal.
The fire was contained to one building destroying 20 units, leaving 15 families homeless.
"They could have picked up the phone and said that they can't find me, tell us where you are," Griffin said.
"Someone is pounding and pounding and pounding on my door," said a disabled woman who called 911 for help and answers.
"I am bedridden, I cannot walk, could you send somebody over here," asked the unidentified woman, who escaped safely along with everyone else.
On Tuesday, residents started to come back to their homes only to see a big fence going up around the building to limit their access and that of others for safety reasons.
Gary Lathion, who lost everything, said what he recalls the most is the knock on the door.
"Five o'clock in the morning get a knock on the door, a bang, the alarm is going off. You are half asleep, you think it is not real," said Lathion, whose bottom floor unit is a total loss from water and smoke damage.
Ken Cottingham came to the fire damaged building to see if he could get inside the apartment his disabled mother fled from a day earlier.
"She had called 911 because someone (was) banging on the door, she did not know who it was. So she called 911 and said your building is one fire you need to get out," said Cottingham, who found his mother outside in the parking lot on her motorized scooter.
The State Fire Marshal's Office spent its second day at the Belleza working to pinpoint a cause. Some materials have been sent away for testing as part of the investigation to determine the source of ignition.
The county building department will have to make the call on whether the damaged condos can be salvaged or whether they will have to be demolished.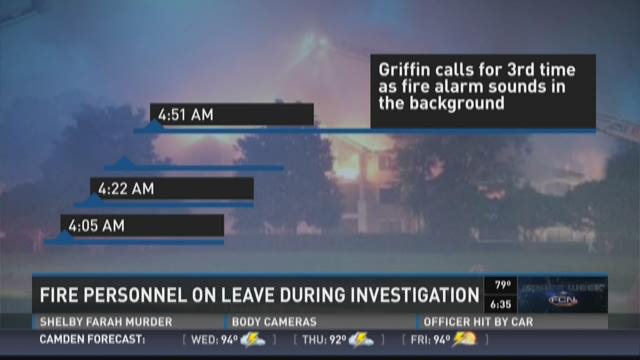 The full report summing up the internal investigation is below: