SJCSO: 4-year-old boy shot in stomach in St. Augustine | News
ST. AUGUSTINE, Fla. — A 4-year-old boy was shot in the stomach on Sunday afternoon at a house on the 3800 block of Osprey Circle in St. Augustine.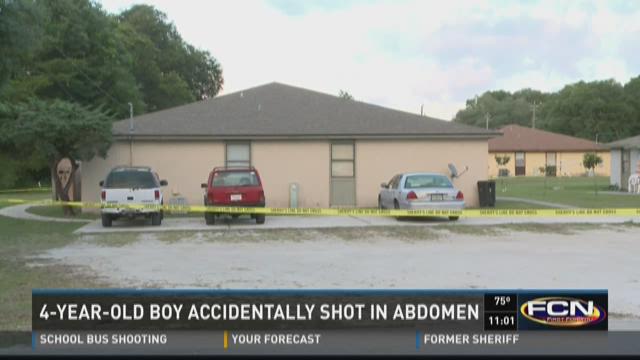 Captain Andrew O'Quinn with St. John's County Fire Rescue said the boy had "critical wounds" but he was listed in "stable condition".
St. John's County Sheriff's Office Major Crimes detectives responded to the scene of the shooting around 4:30 p.m. SJCSO PIO Kevin Kelshaw called the shooting an accident. He said they are not releasing how the shooting happened or who pulled the trigger yet because they want to collect all the evidence to make sure the story they've been told lines up with their findings.
Police said that one of the boy's parents called 911 and then went with their son to the hospital. The child was reportedly transported to Flagler Hospital first and then airlifted to UF Health in Jacksonville, where he stayed Sunday night.
The parents of the boy came back to the house for about half an hour around 10:30 Sunday night, around the same time investigators were leaving the scene. Police said they were coming home momentarily while relatives stayed with their son in the hospital.
People who live in the area say it's a very quiet neighborhood and to see police tape was very unusual for their area.
Brandon Fulford lives next door to the family. He said his 3-year-old daughter would often play with their son. He wasn't aware of any guns in the house but he said they seemed like normal parents. They had moved to the neighborhood about six months ago.
The parents of the 4-year-old boy didn't want to speak on camera, but off camera the mother said her son was "doing okay" and should be released Monday morning. She also said the gun was in her son's hands when it "accidentally discharged" but that has not been confirmed by police. The mother also said that the gun belong to them, but police haven't confirmed that either.
The incident is still under investigation.
The Department of Children and Families has been notified.