ST. AUGUSTINE, Fla. — A 4-year-old boy was shot in the stomach on Sunday afternoon at a house on the 3800 block of Osprey Circle in St. Augustine.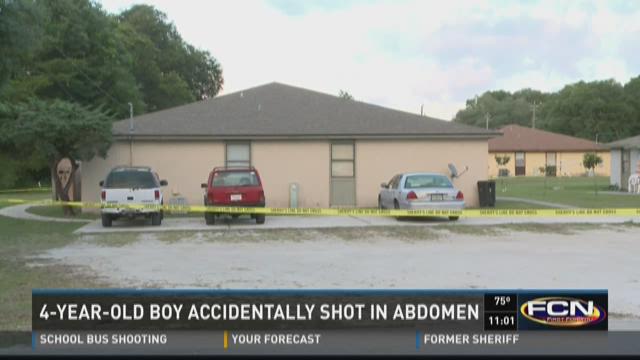 Captain Andrew O'Quinn with St. John's County Fire Rescue said the boy had "critical wounds" but he was listed in "stable condition".
St. John's County Sheriff's Office Major Crimes detectives responded to the scene of the shooting around 4:30 p.m. SJCSO PIO Kevin Kelshaw called the shooting an accident. He said they are not releasing how the shooting happened or who pulled the trigger yet because they want to collect all the evidence to make sure the story they've been told lines up with their findings.